Media
We are proud to say that many talented artist have entrusted us to build them their custom guitar. 
Our Customers Say it Best
With a focus on ergonomic design, an artist's sensibility and a musician's ear,
the guitars he produces are truly exceptional.
Artists That Use Canton Guitars
We are truly honored to have created a custom guitar for these talented artists.
Dan Arcamone
Norwalk, CT guitarist, composer, and an educator. His music is a powerful yet elegant style.
Hyuck Bang
South Korean award-winning lyricist, composer, producer, and record executive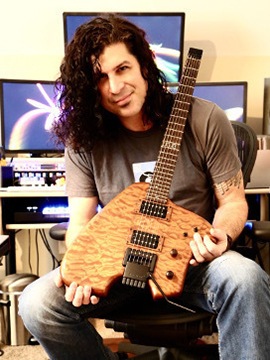 Doug Bossi
From Spain, living in  LA, award-winning guitarist, songwriter, vocalist, creates music for TV and Film.
Assaf Levy
Heavy Medalist  since age 13 living in Israel. His band was signed and led to an Album.
Allan Holdsworth
Passed 4/17 – was a British jazz fusion and progressive rock guitarist and composer.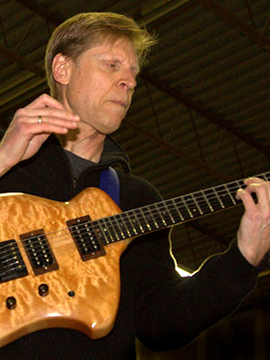 Mark Papagno
Baltimore guitarist/songwriter
Tim Miller
Offers a distinctive voice to the world of jazz and rock guitar.Professor of guitar at Berklee College of Music and Berklee Online
Chris Robinson
An American musician/vocalist. He founded the rock band The Black Crowes
Jan Sturiale
Born in Italy, he actively performs, writes and teaches music at a high level. He displays excellent technique on the guitar.
Jimi Tunnell
A master musician from Pop and R&B to Jazz and Classical.  Stunning vocalist and a brilliant guitarist. He's also a sought-after arranger, composer, and producer.